2013/2014 IFSEA Executive Committee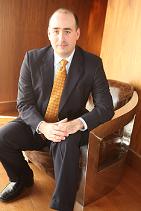 David Orosz
International Chairman of the Board-Elect
Global Branch Member
In his senior year of college Dave had the great luck of performing an internship at Ford Motor Company's in-house food service department with then current International Chairman Don McIntosh.  All it took was for Don to invite Dave as his guest to one of the Detroit Branch's monthly meeting and Dave was hooked.
Over the years Dave has served as: branch committee chairman, branch board member, branch treasurer and helped to form the Global Branch where he became its very first branch vice president and branch president.  During much of this time Dave also served on the International level first as Scholarship Chair and most recently as International Board Member and a trustee of the Worthy Goal Foundation.
At the same time Dave was joining IFSEA, he joined Marriott International where he has spent 15 years working his way up to become Director, Market Strategy for 3 different Midwest markets before leaving for similar positions at White Lodging and LTD Management.  Currently, Dave is the Corporate Director of Revenue Management for Noble Investment Group, a private equity group specializing in the lodging and hospitality sector.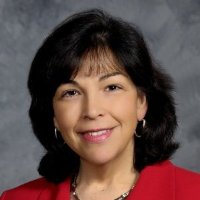 Gina Vance, MCFE
International Chairman of the Board-Elect
Buffalo Branch Member
Described as genuine, generous, energetic and fun loving, Gina honors the history of IFSEA and envisions a dynamic future.  Presently, Gina is a child nutrition consultant with the American Dairy Association and Dairy Council.  She embraces the challenges of the childhood obesity epidemic that appears to threaten mortality of the next generation.  Gina spent decades in the food service industry, lately leaving a position overseeing school nutrition programs feeding nearly 30,000 meals a day.  She enjoys teaching all aspects of food safety and speaking about good nutrition and physical activity.